SINDRI - The digital vehicle check - DAD-C1 device and subscription
Catalog-No
000009999000257400
SINDRI - Digital, fast and profitable.
Product-bundle Includes:
Data acquisition device DAD-C1 (Dongle)
Annual subscription for SINDRI app
Access to SINDRI management web portal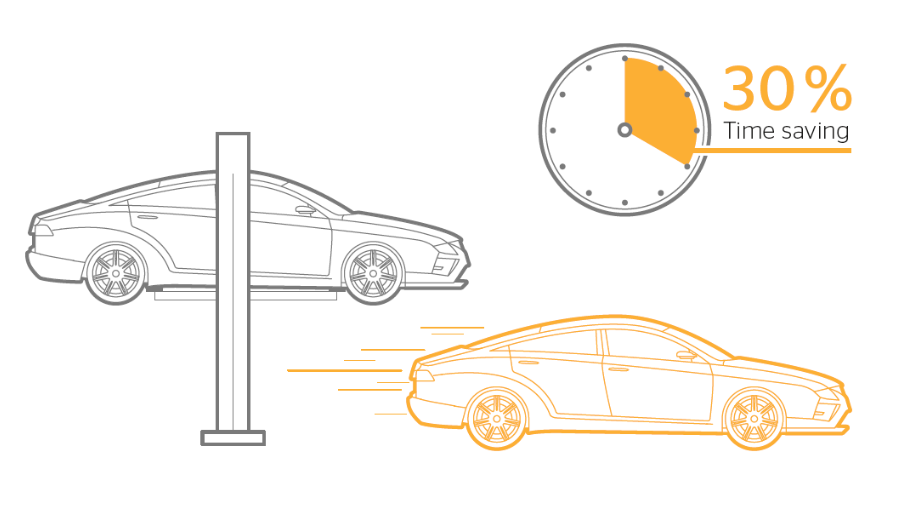 SINDRI provides instant access to on-board diagnostic data from vehicles, by using a data acquisition device (Vehicle Communication Interface). This completely new software can be installed on tablet devices, enabling workshops to work faster and offer more services.
Diagnostic reports are created quickly and efficiently, allowing you to read out vehicle data across many vehicle systems. This saves you time by up to 30 % compared to conventional procedures.
The application is intuitive, self-explanatory and easy to use on a tablet (iOS, Android) so that the user gets a quick vehicle check results.
The results are automatically documented, preventing manual input errors. Predefined checklists from Continental ensure perfect organization. Nothing can be overlooked during the reception process and the vehicle check.
Car owners have a transparent view of the vehicle's health status when it enters the workshop. In this way dents, damages and other problems can be identified on the spot and repairs arranged immediately – a transparent digital solution that also gives you many opportunities for additional business.
The software spans a wide range of vehicle brands thanks to Continental's experience with more than 30 manufacturers.
---
If you purchase SINDRI digital vehicle check - DAD-C1 device and subscription you will get:
Data acquisition device
DAD-C1 (Dongle)
for reading out and transferring diagnostic data (when ordering SINDRI bundle HW+SW).
Software
Application
that runs on Android and iOS tablet devices (attention: tablet is not included). The application is available for download on Google Play and Apple Store, free of charge. For usage of application it is necessary to have an active licence. SINDRI licences are available on annual subscription with automatical renewal each year.
SINDRI management
web portal
for PC – for user and checklist management
---
As easy as 1-2-3!
Bluetooth communication to the vehicle occurs after connection of DAD-C1 into the OBD port
Automatically scan vehicle systems for control unit data and error statuses with just one click
Automatic vehicle identification is provided including VIN, manufacturer, model, model year and mileage readouts.
Intuitive, self-explanatory and easy to use interface allows a quick vehicle check, even during reception talks with the customer.
Detect service needs and serious mechanical problems!
Live data will provide you a snapshot of real-time vehicle parameters including Diesel Particulate Filter state, Battery condition, Service needs and more.
After the fast complete scan, read out diagnostic fault codes, identify a particular problem area outside the normal range and where a fault might be occurring. Fault codes can be even deleted – with just one click in SINDRI.
Manufacturer specific fault codes will provide you better understanding of detected faults on the vehicle and potential mechanical problems.
Make every day work that little bit easier!
Use digital and customised checklists according to your needs that help you to improve the workshop services and self-organisation, prevent manual input errors and document the work that has been performed manually in the workshop.
Easily detect manipulation!
Detect potential manipulations on vehicles such as odometer fraud and the distance travelled since the last error history reset. Provide information to your customer, don't let your customers getting tricked.
Provide digital experience to your customers!
Professional, clearly structured and easy-to-use PDF report that can be sent to your customer via e-mail. Report is available in JSON format and can be transferred to the respective management systems used by the companies via a REST-API.
Increase opportunities for additional business!
Get opportunities for sales of additional services and spare parts by detecting service needs and potential mechanical and electrical problems.
Learn about SINDRI key features! Save your time and offer more services by using SINDRI!
*Please, keep in mind, every vehicle is unique so specific features will vary with different models.
---
Operation is child's play.
One unique advantage for you as a workshop owner is that SINDRI users do not require training – so any of your employees can perform the vehicle scan, even if they have no diagnostic knowledge at all. All they have to do is insert the SINDRI dongle into the OBD port, open the app on their smartphone or tablet, and the information is all there for them. ---
Data Acquisition Device DAD-C1 (Dongle)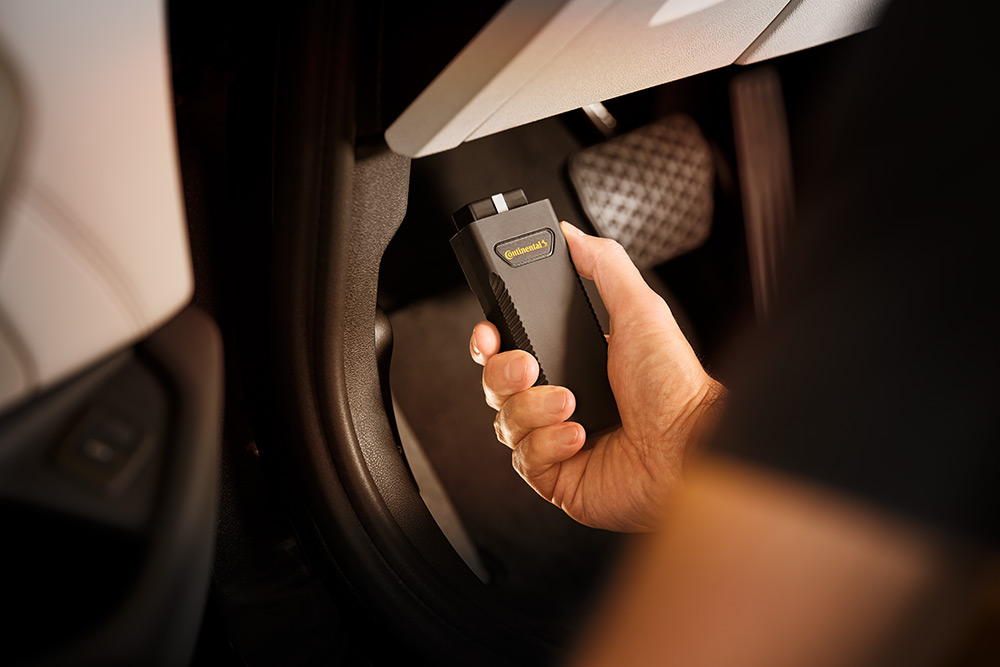 The data acquisition device can be used in any vehicle that has an OBDII interface. The DAD-C1 can be used with a Bluetooth connection to tablet device with installed SINDRI application . DAD-C1 provides everything you need in your workshop for reading out and transferring diagnostic data.
Works for iOS and Android SINDRI application.
Works for all brands with an OBD-II port.
Art. no. 2910002353900
---